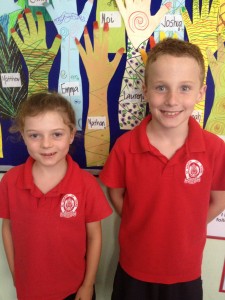 Many congratulations to our new 2013 Student Representatives, Ty and Annabel.
Quite a few children in 3TM were nominated and after our class voting, Annabel and Ty were appointed to their position.  It is a special job because they will take our views to the School Meetings and then relay back to us important information about decisions being made across the school. 
Ty and Annabel are looking forward to receiving their new badges!